Attention Conscious Women of All Ages…
We Believe That EVERY Modern Woman Deserves to Have a Community of Like-Minded "Divas" Helping, Supporting & Encouraging Her To Live Presently, Act Consciously and Grow Deliberately…
…Without Having to Sacrifice the "Finer Things" That Make Being a Modern Diva So Much Fun!
Jump to Our Current Event Details
Welcome Fellow Conscious Diva!
How would you like to:
Be part of a powerful, local community of women helping each other create personal change and develop self awareness in all areas of life?
Explore new ideas, concepts and teachings to connect with your true essence and tap into your innate potential in a safe, supporting environment?
Share your experience of applying these principles while bearing witness to the growth and development of your fellow Divas?
Experience the power of different worldviews in a respectful, supportive environment that fosters awareness and encourages openness and growth?
Connect with FUN & FABULOUS ladies who are passionate about shining their light in the world and bringing their best to each moment?
If you answered, "Yes" then you're invited to join us at our next Diva Date Night and experience this incredible evening for yourself!
Register for the next Diva Date Night!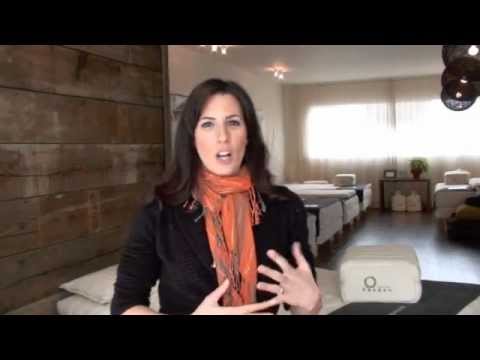 What Is Diva Date Night?
Each Diva Date Night different, but each provides the opportunity to learn and grow yourself in a new way. We use a combination of methods to help support your self awareness, uncover blocks, fears or any resistance that might come up.
Often you'll find that the insights and self awareness gained through the examination of a particular topic become more valuable than the topic itself.
It's through self awareness that we are able to shift our consciousness and remove blocks that are holding us back.
Each evening follows a simple structure that helps us stay grounded & connected, discover (or rediscover) insights about ourselves and connect with other participants in the spirit of growth and consciousness.
Here's our agenda for Diva Date Night:
Opening Meditation – We'll start each session with a brief meditation to get centered and connected before moving in to the rest of the evening.
Share Your Fabulousness! – Each evening one of our ladies will be invited to "share their fabulousness" with the group and inspire us with their story of how they are living aligned with their purpose. If YOU want to be that lady, let us know when you attend your next event!
Featured Discussion/Topic – With the help of our featured co-host for the evening, we'll dive into a particular subject or idea using practical exercises, dynamic processes, additional meditation, lively discussion and Q&A.
Closing Meditation, Mingling & Connecting – We'll finish the evening with a closing meditation followed by informal networking. Get to know our co-host, meet other ladies in attendance and reconnect with your Diva network. You might find your new friend, business partner or perfect client during these informal connection sessions!
Why Attend Diva Date Night?
If you're in need of a soul-gathering where you can share your authentic self without fear of judgement, Diva Date Night is for you.
When you attend a Diva Date Night, you'll:
Experience a powerful energetic collective, where real and sustained growth can occur, something that is hard to achieve on your own.
Have the potential to create real change in your life, which can result in increased happiness, balance and peace in your life.
Learn from the best local Experts in a uniquely intimate setting.
Discover techniques and tools that will help you create a life that you love.
Have the opportunity to look at differing aspects in your life, discovering patterns and removing blocks that hold you back.
Be part of a nurturing and safe environment, where everyone is valued and supported.
Create new friendships with women who have similar values.
Create a network of powerful women to support you in your life.
Register for the next Diva Date Night!
The Foundational Four Elements of Diva Date Nights
Diva Date Nights are held monthly and are designed to give the modern woman a place to connect with their divine inner light in the company of other conscious women.
Each evening is based around the Foundational Four principles that allow us to be open and ready for positive change and growth in our lives.
The First Foundation: Community
Connection is at the heart of Diva Date Nights and serves as the catalyst for all positive change in the world.
It is one thing to become enlightened while hiding away from the world in a cave, monastery or simply behind the walls of isolation we so easily create in our lives.
It is another thing altogether to share with the world openly, honestly and with integrity, challenging ourselves to be present, conscious and as enlightened as possible, even in the face of rush hour traffic on the Lions Gate Bridge!
Your community is a place where you can be of service and receive the service of others; be witnessed as you authentically share your personal truth while bearing witness to the truth of others; be seen, heard and understood without judgement or reproach.
Register for the next Diva Date Night!
The Second Foundation: Connection
Connecting with others who are walking the same or similar path, sharing our earned wisdom and benefiting from the wisdom of others helps us stay grounded in the reality that we are truly all in this together.
When you join us for Diva Date Night, you'll be able to connect both formally and informally with other members of the group through various shared exercises and open networking time.
The connections you make could be lifetime friendships, new business relationships or passing acquaintances as you journey across the sea of life.
They may be deep and enduring or fleet and passing. But when a connection is made, a unique transformation takes place that will forever become a part of who you are.
(Please know that while Diva Date Nights are designed primarily for making personal connections, many business connections are made between our members and followed up outside of our time together.)
Register for the next Diva Date Night!
The Third Foundation: Personal Growth
The work we do, the guest speakers and coaches who are invited and the shared experience and transformational processes we will undertake are done with one thing in mind: to grow as individuals so that we might make a greater difference in the world.
Your personal development is just that: personal.
And at each Diva Date Night you'll have the opportunity to explore new ideas or to refresh your awareness of concepts you've already come across, re-experiencing an Aha! moment that could catalyze the next phase of your growth.
We believe that not all growth occurs in quantum leaps… sometimes it's a gentle nudge to get back on our path. Either way, we hope Diva Date Night will provide what you need now, where you are today, to experience the next step of growth in your life.
The Fourth Foundation: FUN!
When you attend your first Diva Date Night (or your fifteenth!) you'll know what we mean when we say that everything we do has a foundation in fun and playfulness.
Yes, as "Modern Divas" we want to be conscious and present in each moment; we want to take time out for meditation and connect with our higher selves; we want to explore our inner world so that we can be truly authentic and bring the best parts of ourselves to the outer world.
And we want to look and feel great doing it!
We enjoy laughter, designer shoes and a great glass of Malbec and we bring that sense of modern fun and adventure to the process of growing ourselves through the Diva Date Night Community.
Register for the next Diva Date Night!
Meet Your Hostess
KATE MUKER started exploring spirituality and personal growth in her early twenties and became more committed to health, happiness and inner fulfillment after meeting her husband, a vitalistic chiropractor, in 2006.
Kate says…

"I have always known in my heart I was meant to be an entrepreneur but was waiting for the right time and opportunity. Being immersed in health, healing and personal growth for the last 6 years has allowed me to grow, transform and love the person I am today with a knowing that the possibilities are endless.

The opportunity to bring my love for marketing together with my personal experiences and passion for personal growth in a way that honors being a hip, modern and fabulous women is another confirmation of how abundant life is when you do the work.

My number one priority is full expression; being the best version of me and continuously growing the amazing relationship I have with Sukhi who is my husband and best friend."
Join Us For The Next Diva Date Night!
Diva Date Nights are a fun, dynamic approach to personal growth, community and connection… and they're surprisingly affordable for such an intimate gathering!
Single event tickets are just $40 per person… or $30 if you register before the early-bird deadline!
(Ask us at the event about multi-event package specials..)
Registration for Diva Date Night is strictly limited and usually sell out, so be sure to reserve your space today for our next event.
Cancellation Policy: Registered seats are non-refundable and cannot be used as credits, however they can be happily transferable to a friend.
We created Diva Date Nights because we wanted a place where we could connect with new fabulous women, have fun, mix & mingle while growing and contributing to the growth of others.
Diva Date Nights have exploded in popularity due to the practical and modern approach to spirituality, well-being and personal growth.
We hope you'll choose to join us at our next Diva Date Night!
Best wishes,
Kate & Conscious Divas Team